Grading is the process of sculpting the earth to give it a smooth, desirable look that channels any sort of water and precipitation away from the foundation of a property. Sodding is replacing the typical seeded lawn with a turf lawn. Turf lawns prevent soil erosion, and have extremely strong roots, which grow right into the tilled land, and present a beautiful lawn for you to enjoy. We at Bongro Landscaping are experts in cultivating the land, and giving you the gorgeous lawn you deserve.
Achieve a Beautiful and Vibrant Lawn with Expert Lawn Care Services in Vaughan, Toronto, and Oakville
When it comes to maintaining a beautiful lawn, you need the expertise of professionals who understand the intricacies of lawn care. At Bongro Group, we take pride in being the go-to experts for lawn care services in Oakville, Toronto, and Vaughan. 
With our team of trained landscapers and state-of-the-art equipment, we are dedicated to ensuring your lawn remains healthy, green, and visually stunning throughout the year. 
In this article, we will explore the comprehensive range of services we offer and how we can transform your lawn into a lush oasis.
Professional Lawn Care Services
At Bongro Group, we offer a wide range of professional lawn care services tailored to meet your specific needs. Our services include aeration and edging, top dressing, fertilization, pest control treatment, and mulching. 
Whether you require regular maintenance or a one-time service, our trained landscapers have the expertise to keep your lawn in optimal condition. We understand that a well-maintained lawn not only enhances the aesthetic appeal of your property but also creates a welcoming atmosphere for you and your guests.
Complete Landscaping Solutions
In addition to lawn care services, Bongro Group provides comprehensive landscaping solutions for both residential and commercial properties. From lawn mowing and edging to spring clean-ups, our team ensures that your outdoor space is impeccably maintained. 
We also offer leaf removal and shredding during the fall and winter seasons, as well as snow removal services to keep your property safe and accessible during the colder months. With Bongro Group, you can enjoy a well-manicured lawn and a meticulously designed landscape all year round.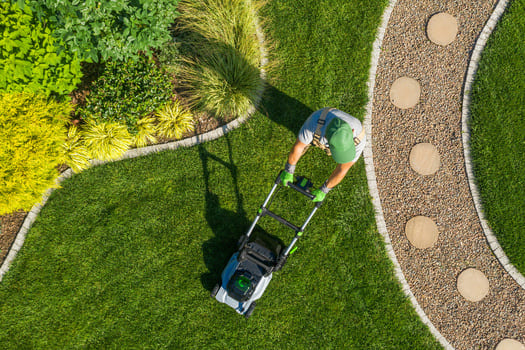 Improving Lawn Quality
At Bongro Group, we are passionate about improving the quality of your lawn. Our team of experts is well-versed in the latest lawn care techniques and utilizes modern equipment to deliver exceptional results. We offer services such as fertilizing, aeration, weed control, insect control, and more to address any issues your lawn may face. 
Our goal is to create a healthy and thriving lawn that enhances the beauty of your property and provides a comfortable outdoor space for you to enjoy.
Trust Bongro Group for Expert Lawn Care Services
Bongro Group is your trusted partner for professional lawn care services in Vaughan, Toronto, and Oakville. With our expertise, modern equipment, and commitment to customer satisfaction, we ensure that your lawn remains vibrant and well-maintained throughout the year. 
Our comprehensive range of services, including aeration, fertilization, and pest control, guarantees that your lawn receives the care it deserves. Transform your outdoor space with Bongro Group and experience the difference we can make.
Sodding & Grading Services
Lawn care is time-consuming, and if you need help with sodding and grading, you can rely on our team here at Bongro Group for expert lawn care services. Achieving and maintaining a beautiful landscape is a full-time job, and this is an ongoing process many people cannot commit to. Both time and energy are required, which many people do not have. Not to worry – Bongro Group can step in to help!
Fertilization & Weed Removal
We will help your grass flourish and will fertilize your lawn at the right time. We will also help you eliminate weeds, and our experience will ensure your lawn is in perfect shape. A well-kept lawn will elevate the appearance of your outdoor space, and your property will look clean and inviting as a result of our professional lawn care services. 
We will first evaluate your soil type, its condition, grass type and lawn usage to determine how we can meet your lawn's specific needs. Whether you need basic lawn treatment or targeted weed control, we will create a landscape plan that is suitable for your needs. Sodding and grading will transform your lawn, and our team will take the time to understand your lawn's requirements, after which we will discuss the best plan. 
Landscaping Services in Vaughan & the Surrounding Area
We can visit your lawn as often as needed and will create a schedule that is suitable for your needs. Your satisfaction will be prioritized, and you will not have to garden any longer because we will take care of your outdoor landscaping needs, which will allow you to sit back and enjoy this space. 
Whether you dislike gardening or simply don't have the time for it, our team will complete this task on your behalf. We will help you realize the value of your landscape along with its potential, and our services will allow you to fully enjoy and appreciate your landscape. Your free time will not have to be dedicated to weeds, and you will no longer have to spend your weekends working on your lawn. We use quality gardening products and equipment and will always provide you with the results you're after. Have you been dreaming of a green lawn? Our team will make this a reality, and our lawn care services will enhance your curb appeal and property value. 
Customers in the Vaughan, Toronto and Oakville areas can rely on our lawn care services, and you can contact us at any time to learn more about our team and our sodding and grading services!
Give Us A Call Today!
Ready to transform your lawn into a lush and vibrant oasis? Contact Bongro Group today to schedule an appointment and take the first step towards achieving the lawn of your dreams. Our team of trained landscapers is equipped with the knowledge and tools to provide top-notch lawn care services in Oakville, Toronto, and Vaughan. 
Trust Bongro Group for exceptional results, personalized attention, and a lawn that will impress both you and your neighbors. Contact us today!