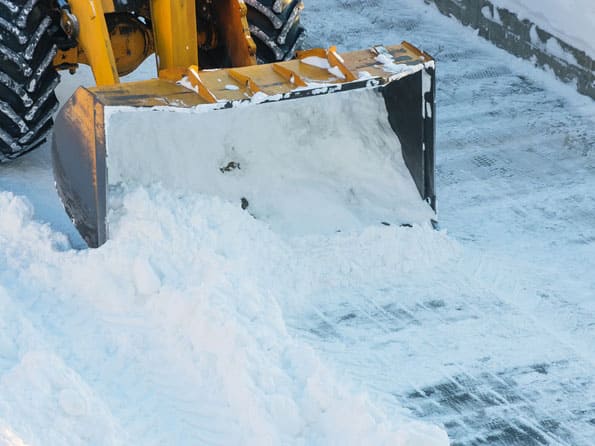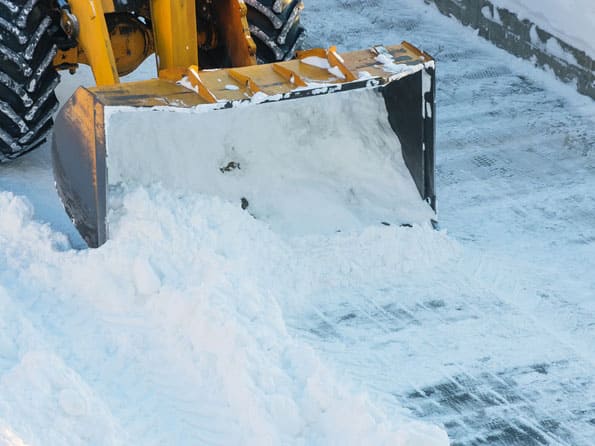 Our brand new fleet of snowplows is available 24 hours a day, and is well suited for all of your corporate maintenance needs. Contact us for more information.
Commercial Snow Plowing
Plowing snow is a battle, and if you need help, we've got you covered! Here at Bongro Group, we offer snow plowing services, and you can rely on our team all winter long.
Winters are unpredictable, and snow can fall when least expected. This can affect your business operations, and we understand how frustrating snow can be for commercial properties. You don't have to worry any longer, however, because our team will step in to clear the snow!
Commercial Snow Plowing Experts
We specialize in commercial snow Plowing services and offer competitive rates and exceptional customer service. We will clear the way to allow your commercial property to function regularly, and winter will not get in your way. Snow can make it very hard to get in or out of a property, but we will plow the snow and take care of the heavy lifting for you!
We want our clients to remain safe and cozy, and you can stay inside while we take care of the snow on your commercial property. It's hard to predict the number of snowstorms we will experience, but we will create a plan that makes sense for your commercial property.
No matter how many times it snows, you won't have to worry because our snow plowing services will take care of unexpected surprises Mother Nature throws your way!
Our services are easy to book, and we make the process very convenient. We will make sure you, your employees and your clients remain safe, and you won't have to spend your precious time shovelling snow and can focus on other aspects of your commercial property.
We will take care of your snow Plowing needs, and our team will help you get through the winter season. It's not easy to deal with snow and ice, and the winters we experience here in Vaughan can be very rough. Our services will make this season a little more bearable, and you'll have one less thing to worry about when it snows.
Reliable Snow Plowing Services in Oakville, Toronto, and Vaughan: Ensuring a Safe Winter Season
Winter weather brings not only the beauty of snow but also the challenges of dealing with its accumulation. Snow removal can be a daunting task, especially when tackling it on your own. That's where we come in. 
With over 12 years of experience, Bongro Group has been providing reliable snow plowing services in Oakville, Toronto, and Vaughan. Since our establishment in 2004, we have expanded our operations to include ice removal, driveway maintenance, and comprehensive snow plowing services in the Vaughan area and its surroundings. 
In this article, we will explore the range of services we offer and how we can help you keep your property clear and safe during the winter season.
Reliable Snow Removal Services
When you require snow plowing services in Vaughan, you can trust Bongro Group's expertise. Effective snow removal can make a significant difference for both residential and commercial properties. Our team of experts is available year-round, providing 24-hour service for any winter weather emergency that may arise. 
We understand the importance of a clear driveway, allowing you to navigate safely without the worry of getting stuck or slipping on ice. Our skilled plow truck drivers are trained professionals who can handle any terrain while clearing snow from driveways, walkways, or parking lots.
Comprehensive Snow Plowing Services
Bongro Group offers a comprehensive range of snow plowing services in Vaughan and the surrounding areas. Our services include property maintenance, snow removal, ice removal, and driveway maintenance.
Property Maintenance: We take pride in maintaining your property's overall appearance and safety. Our property maintenance services encompass snow removal, ice removal during winter, driveway maintenance to ensure accessibility, and general upkeep to keep your property in excellent condition.
Snow Removal: Our snow removal services are available 24/7, ensuring prompt and efficient snow clearance. We understand the impact that effective snow removal can have on your home or business. With our expertise, we strive to keep your property safe and accessible throughout the winter season.
Ice Removal: Ice removal is crucial for maintaining a safe environment, but it can be a dangerous task without the proper knowledge and equipment. Whether you have an ice rink, skating rink, or need to ensure the safety of your pool area and sidewalks, our professionals at Bongro Group are well-equipped to handle ice removal. 
We utilize powerful de-icing machines to eliminate any hazardous conditions, ensuring the well-being of everyone involved.
Driveway Maintenance: We prioritize the safety and functionality of your driveway. Our team will clear snow and ice, making sure it is safe for you and your family to use. If needed, we can also apply salt to prevent further ice accumulation. 
Trust Bongro Group for Reliable Snow Plowing Services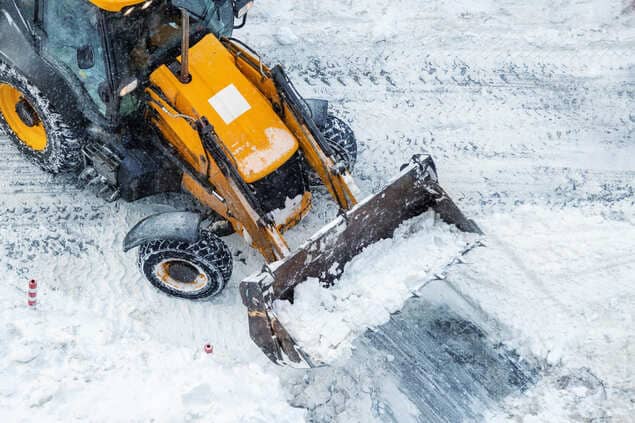 In conclusion, Bongro Group is your trusted partner for reliable snow plowing services in Vaughan, Oakville, and Toronto. With over a decade of experience, our dedicated team is committed to ensuring your property remains clear and safe during the winter season. 
From snow removal to ice removal and driveway maintenance, we provide comprehensive solutions tailored to your needs. Trust Bongro Group to handle your snow plowing needs and experience the peace of mind that comes with professional service.
Contact Us Today!
Ready to experience reliable and efficient snow removal services? Contact Bongro Group today to schedule an appointment and ensure a safe and accessible property throughout winter. 
Our team of professionals is equipped with the knowledge and tools necessary to handle snow plowing in Vaughan, Oakville, and Toronto. Trust Bongro Group for exceptional results, and a commitment to your satisfaction. Contact us now and discover the Bongro Group difference.